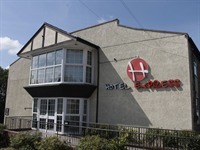 About the Hotel Express
Hotel Express is conveniently located just off the A1 (1.3 miles) and just a short taxi ride from Newcastle City Centre and the Central Train Station (1.4miles).
There is a lot to do in Newcastle and all located within a couple of miles of the Hotel, Newcastle and Gateshead is well known for the world famous Quayside which is home to the live music venue the Sage.
Newcastle is renowned for its dining and night life, as well as its shopping which can be done at Eldon Square in the city centre or at the Metro Centre, which is the largest shopping and leisure centre in the UK and only 2.5 miles away.